PH not dominated by a single party - Muhyiddin
Muhyiddin, you have lost the plot.
Many people are unhappy because of Mahathir otherwise known as Mahafiruan.
For 18 months, Mahathir has taken all our assets and given to his sons and cronies. Everyone knows Mahathir is 20% man. Every deal he collects 20% commission and in some cases his sons are given free shares and chairmanship.
History has proven that Mahathir has always instigated racial disharmony so that the people are not united.
If people were united Mahathir would be in Sungei Buloh serving life imprisonment together with his sons.
Malaysians has no choice but to accept Mahathir as 7th Prime Minister because Anwar was in jail.
Malaysians today are full of regrets to give Mahathir a second chance.
Malaysians in the future should learn this bitter lesson because they will be the one still paying Mahathir bloody debt for the next 5 generation. One must remember Mahathir was the sifu while Najib was his best student at GREED.
Today Mahathir has make the Malays into a dirty race.
Today Mahathir has make Islam into a sick religion.
Today Mahathir has make the Royalty no Malaysians has respect for.
Today Mahathir has make the Judiciary into puppet.
Today Mahathir has make MACC into an incinerator.
Today Mahathir has make PDRM into a pariah dog.
Today Mahathir has make AG into a mistress.
Today Mahathir has make his Cabinet into cock suckers.
IT IS A BLOODY JOKE TO SAY MAHATHIR MAKE HIS DECISION BASED ON CONCEPT OF JOINT DISCUSSIONS.
What about this woman? Some people are giving praise to her not knowing she has burnt many evidence connected to Mahathir and his cronies crimes.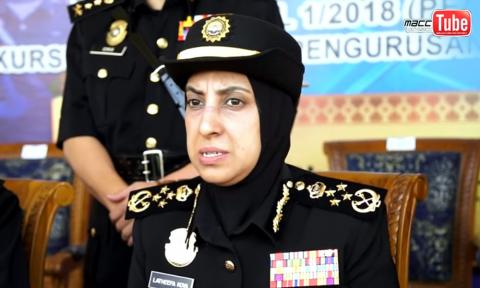 NO RIGHT MIND SHOULD EVER VOTE FOR BERSATU.