It is either you have done it or not.
No one is perfect in this world.
What Azmin Ali and Mahathir did in the past, today came back in full blast.
MACC has cleared UEM from issuing the cheque to Azmin Ali.
That is unfair but knowing how the game of politic is played, neither Mahathir, Daim and Azmin can afford to lose this one. So the whole account with Maybank has been wiped off.
Malaysian authorities are genius when it comes to erasing off details that later leads to crime.
We shall see the events coming soon.
Now after searching high and low for someone that looks like Azmin Ali, PDRM finally found one.
So now an alternative drama is going to show proof that Azmin Ali is innocent (even my shit smells better.)
But forgetting the whole video is available at all porn sites and in Canada.
There is a saying you can ban everything in Malaysia but not in other countries.
The video that is shown overseas are very clear on the features of the two lovers, Azmin Ali and Haziq with a voice recording.
Mahathir, Daim, MACC, PDRM and MCMC are trying their level best to cover up the sex BUT.....................today's technology is still way above Malaysian standard.
Haziq should be prepare to call in foreign experts if he were to be charge alone.
I never trust Malaysian authorities since the Prime Minister has full control over them.
This is the reason why MACC, AG and PDRM should answer only to Parliament.
Sultans have been bribed. They will do nothing as usual.
Authorities have gun pointed against their head.
SO WHO DARES CHALLENGE AGAINST MAHATHIR AND DAIM.
Warning to Azmin Ali, this is only the beginning of your karma.
You and Zuraida have become arrogant and full of yourself thinking Malaysia is in your palm.
PEOPLE LIKE YOU SHOULD BE PUNISH IN SIMILAR FASHION HOW YOU DISHED TO OTHERS.
YOUR MONEY IN SWISS ACCOUNTS WILL BE REVEAL SOON.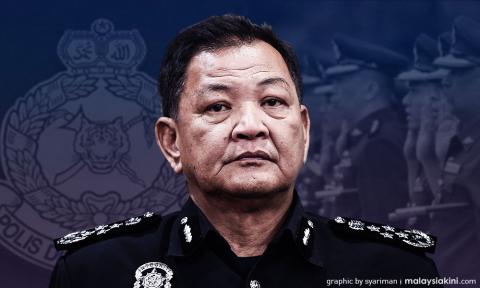 AZMIN ALI'S HOLE IS TOO BIG FOR THESE THREE TO COVER UP.
MAHATHIR AND DAIM SHOULD JUST SHUT UP AND BEG FOR OUR FORGIVENESS.