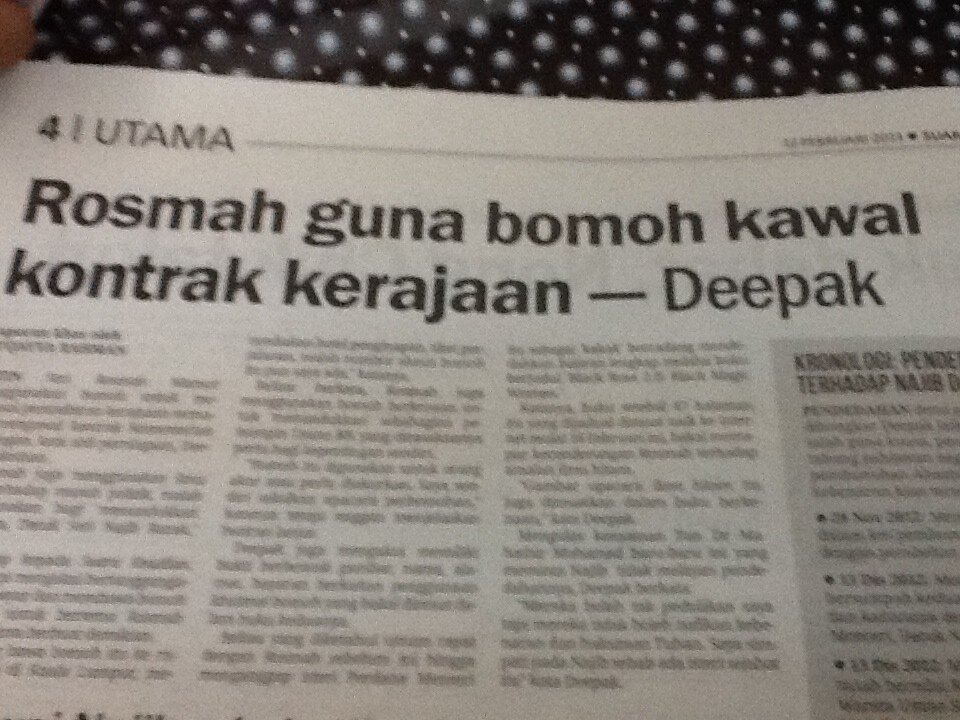 SO WILL JAKIM AND MUSLIM NGOS KEEP QUIET?
DOES THE QURAN SAID IT IS OKAY TO WORSHIP HINDU BOMOHS?
WILL THE INDIAN BOMOHS SUCCEED IN KILLING MAHATHIR AND DAIM BEFORE THE YEAR ENDS?
EACH BOMOH BEING PROMISED A SUM OF US1 MILLION EACH FOR THEIR ONE MONTH SERVICE PAID FOR BY FATTY BOY AND ARRANGED BY STAR'S OWN GURU BOY.