AGC sets up task force to monitor probe on MACC chief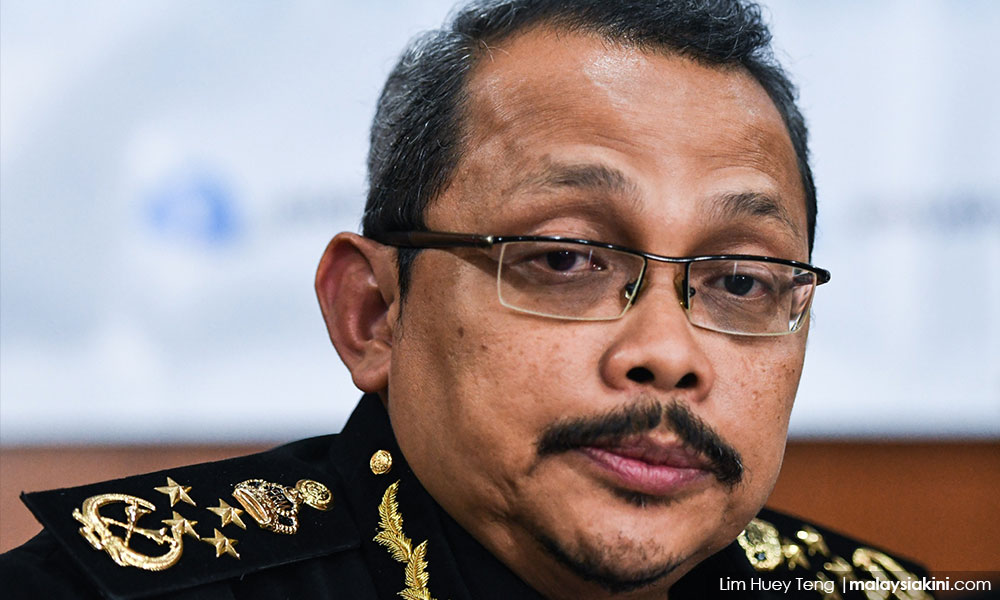 The Attorney-General's Chambers has set up a special task force to monitor investigations into an alleged extra-marital affair involving MACC chief Dzulkifli Ahmad.
"In view of the seriousness of the allegation that can affect the integrity of the chief commissioner of the MACC, the AGC has formed a task force on Oct 16, 2017 to closely monitor the investigations of the alleged offences," attorney-general Mohamed Apandi Ali said in a statement today.
Police reports had been lodged over the alleged affair, and inspector-general of police Mohamad Fuzi Harun are
investigating
the case under Section 498 of the Penal Code.
Malaysiakini.com
*******************************************************************************************
WHY AGC WANTS TO MONITOR THE INVESTIGATION INTO DZULKIFLI TRYST WITH A MARRIED WOMAN WHEN CLEAR CUT EVIDENCES ARE ALREADY KNOWN WORLDWIDE?
UNLESS AG AND PDRM ARE WAITING FOR A GOOD SCRIPTWRITER TO DO A FANTASTIC HAPPY ENDING FOR THE LOVERS.
RIGHT NOW HEADHUNTERS ARE IN BALI PATCHING UP THE HOLES AT THAT PARTICULAR VILLA AND ARE PAYING MILLIONS TO FIND THE CULPRIT BEHIND THE CULPRITS.
MEANWHILE ON HOME GROUND THE PAKISTAN HUSBAND HAS BEEN ADVICE THAT IF HE DOES NOT HELP TO COVER THE SHIT THEN HE WILL BE FORCE TO LEAVE MALAYSIA AND CHILDREN BEHIND.
SO WILL THE HUSBAND OBEY OR WILL ANOTHER BODY BE CEMENTED IN DRUM?
I AM CURIOUS WHO IS THE BIOLOGICAL FATHER OF THE DAUGHTER?