http://www.freemalaysiatoday.com/category/nation/2015/08/21/ngo-individuals-paid-rm300-each-to-attend-bersih-rally/
First KJ offered RM100 to the Malays to join UMNO.
Now 32 from a Malay NGO are given RM300 to show disrespect to Bersih 2.0 Chairperson pictures round town. These Malays even threaten to rape Maria Chin and burn her house.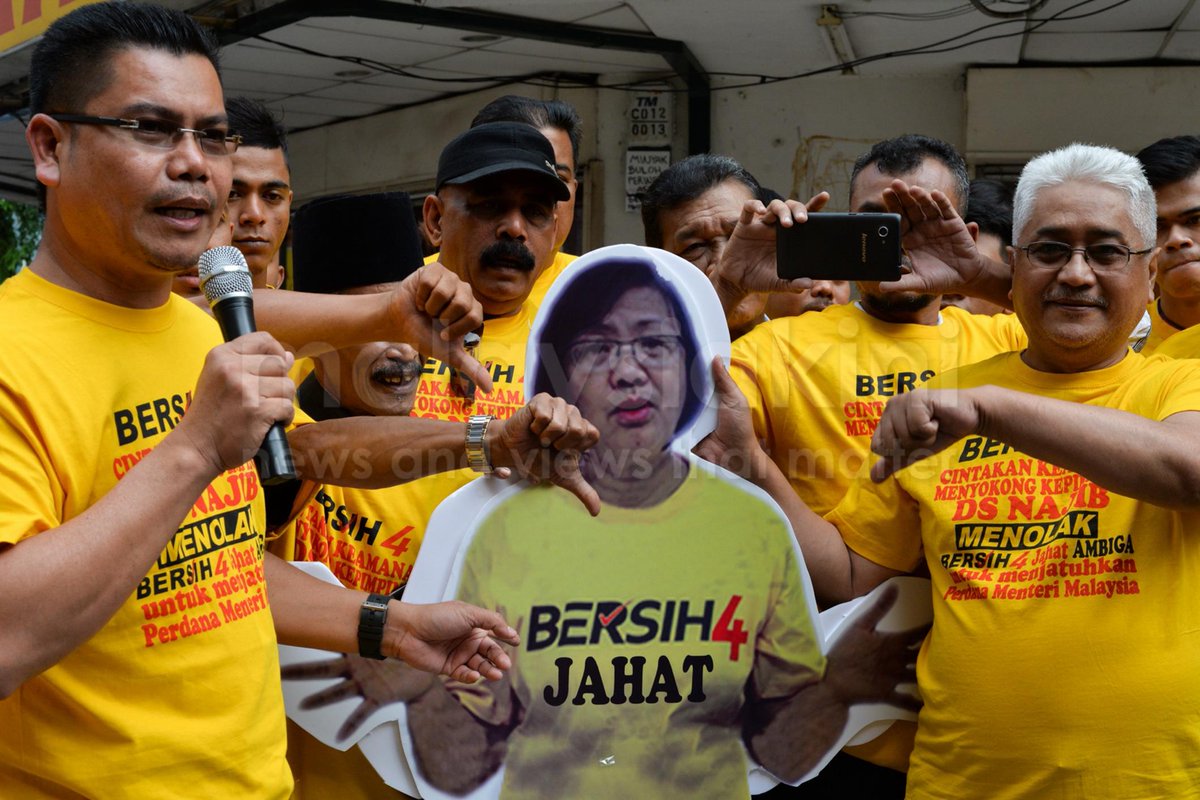 They are the very same people who shown their butt at Ambiga's house. It can be said that these Malays were desperate people even though they were paid RM50 then to strip and show the world their underwear got holes.
TODAY THEY HAVE CONFIRMED THAT THEY ARE GIVEN FULL MEAL AND RM300 TO CREATE TROUBLE FOR THE BERSIH GATHERING ON 29 AND 30 AUGUST 2015 IN DIRECTLY.
TO ADD FURTHER FUEL TO THE COMING EVENT, NAJIS HAS DECLARED THAT ONLY THE RAKYAT CAN REMOVE HIM FROM HIS HEAVENLY THRONE.
AS SUCH ALL MALAYSIANS MUST TAKE THIS OPPORTUNITY TO SHOW OUR PEOPLE'S POWER TO KICK OUT A CORRUPTED, GREEDY AND MURDERER LEADER.