For once Najis is correct, correct, correct when he said UMNO is not like DAP.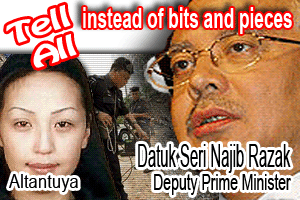 PM a murderer and briber
Ex-Minister a rapist
A Minister who is abusive and a sadist.
A fucker and a swindler
Only in UMNO can get a whore, lesbian and swindler as Chief
A jobless UMNO Youth Chief can be a millionaire
A Minister who swindle the whole nation to enrich himself and his gay partner
The man who cannot let go the premiership.
VERY GOOD REASONS WHY DAP CAN NEVER, EVER BE LIKE UMNO.